During our investment time at 
@Headway
 we're encouraged to explore new concepts and product ideas. The design team has been using some of that time to work on a small visual prototype for a recreational sports team management app. This project has allowed our design team to collaborate from the start of a project together. This is but one design out of the many we initially mocked up.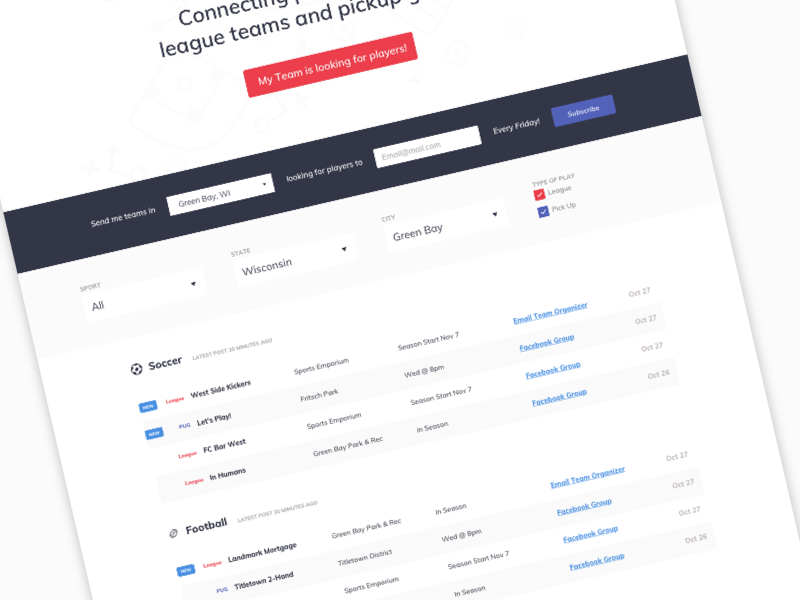 While discussing our team management app we wanted to see if we could boil down different components into their core features.
One feature was the matching of players to teams. We wondered how we could accomplish this goal with the least amount of investment. We came up with this idea here, which allows teams to post that their looking for players and players to respond via a mailing list.
Workshopping ideas, even if you never build them, allows us to continually test our boundaries and sharpen our skills. This was a super fun exercise.