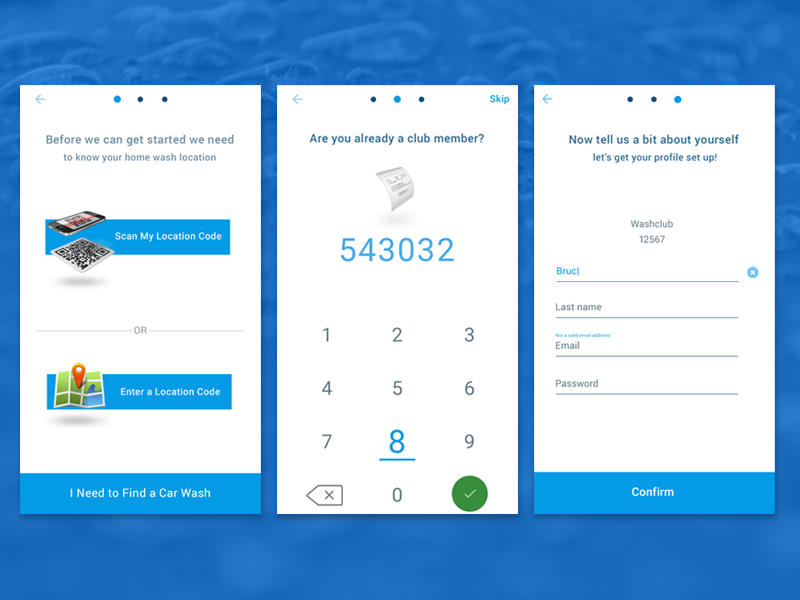 We got the ok to share some of our designs for the PDQ app that was showcased at their trade show a few months back.
Driveclean is an app that allows users to use a carwash from inside their car. It also provides car wash operators the ability to have a loyalty system. UI / UX design was done by me and the icons were designed by Peter Chanthasena. The app is being built internally here at Zymo Interactive.
This is a older version since we're still making a few updates here and there.
Cheers!