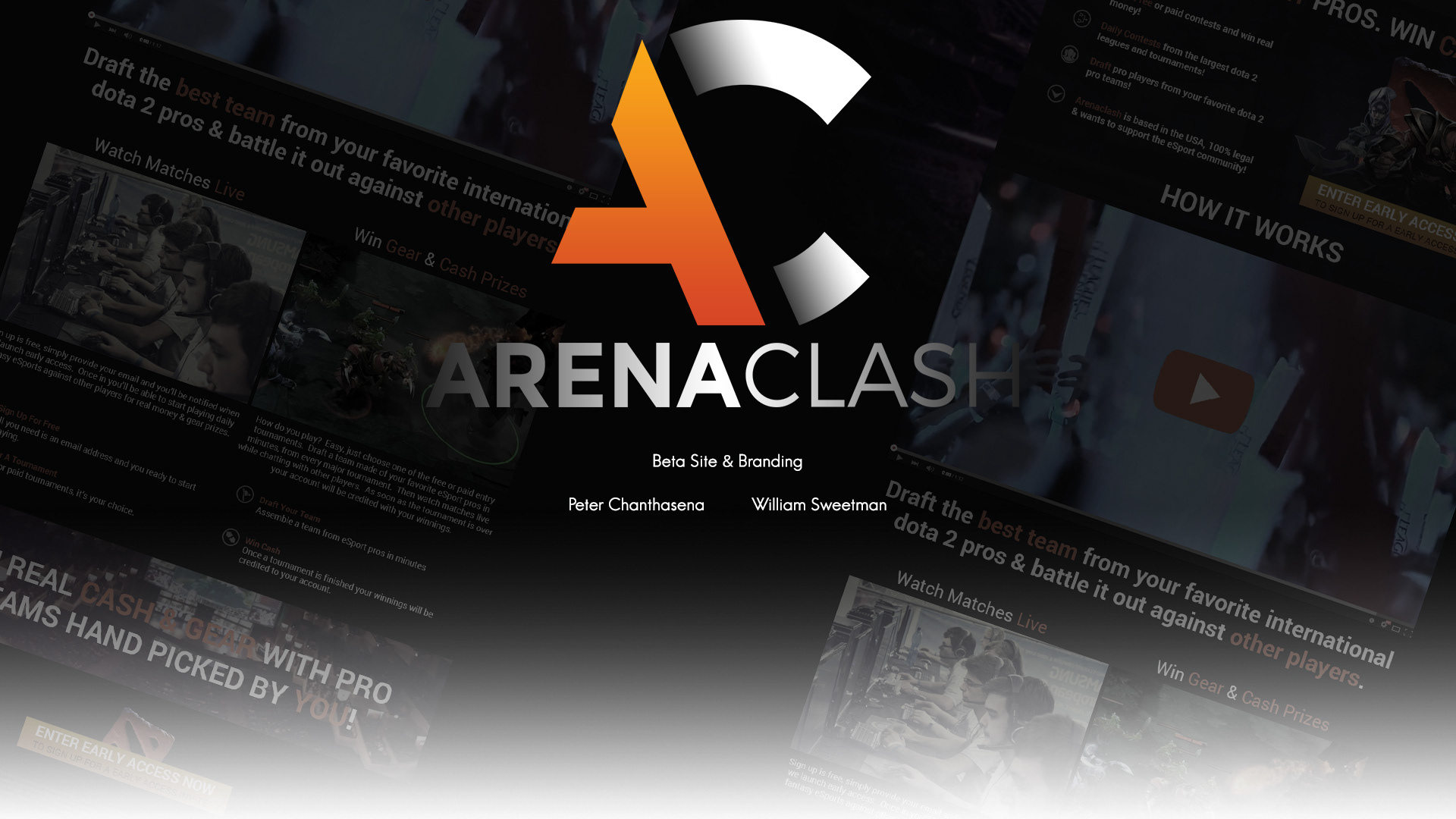 Arenaclash is a company found by Adam Larson, Peter Chanthasena and William Sweetman.  It allows players to play fantasy contests for eSports like Dota 2.  This is the intial branding package, beta site design, launch video we created for our annoucement.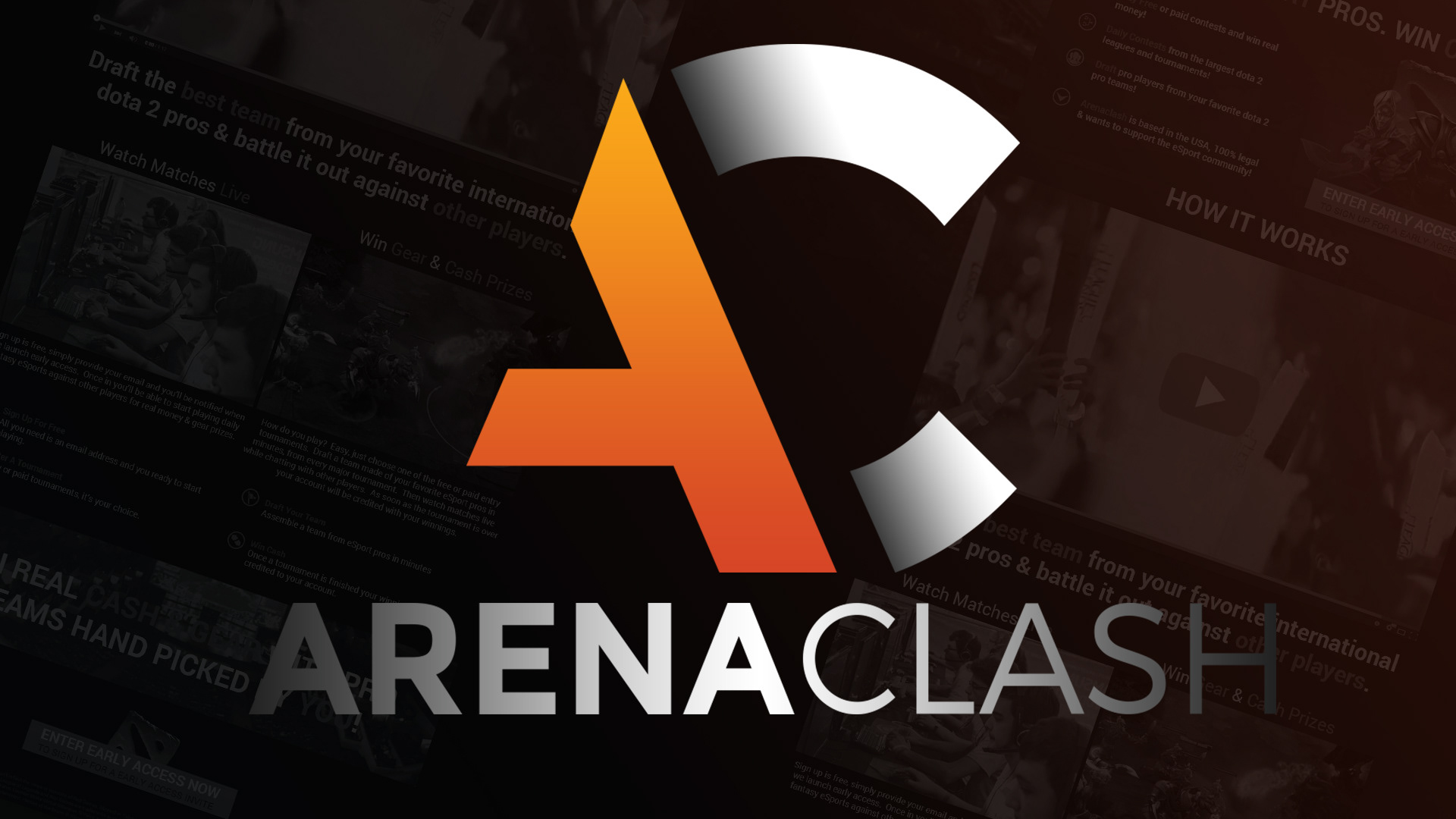 After some quick sketches the logo came together naturally.  we wanted to go with a 2 color logo that would look very stoic by it's self with flat colors and really pop when we can add small gradients to it.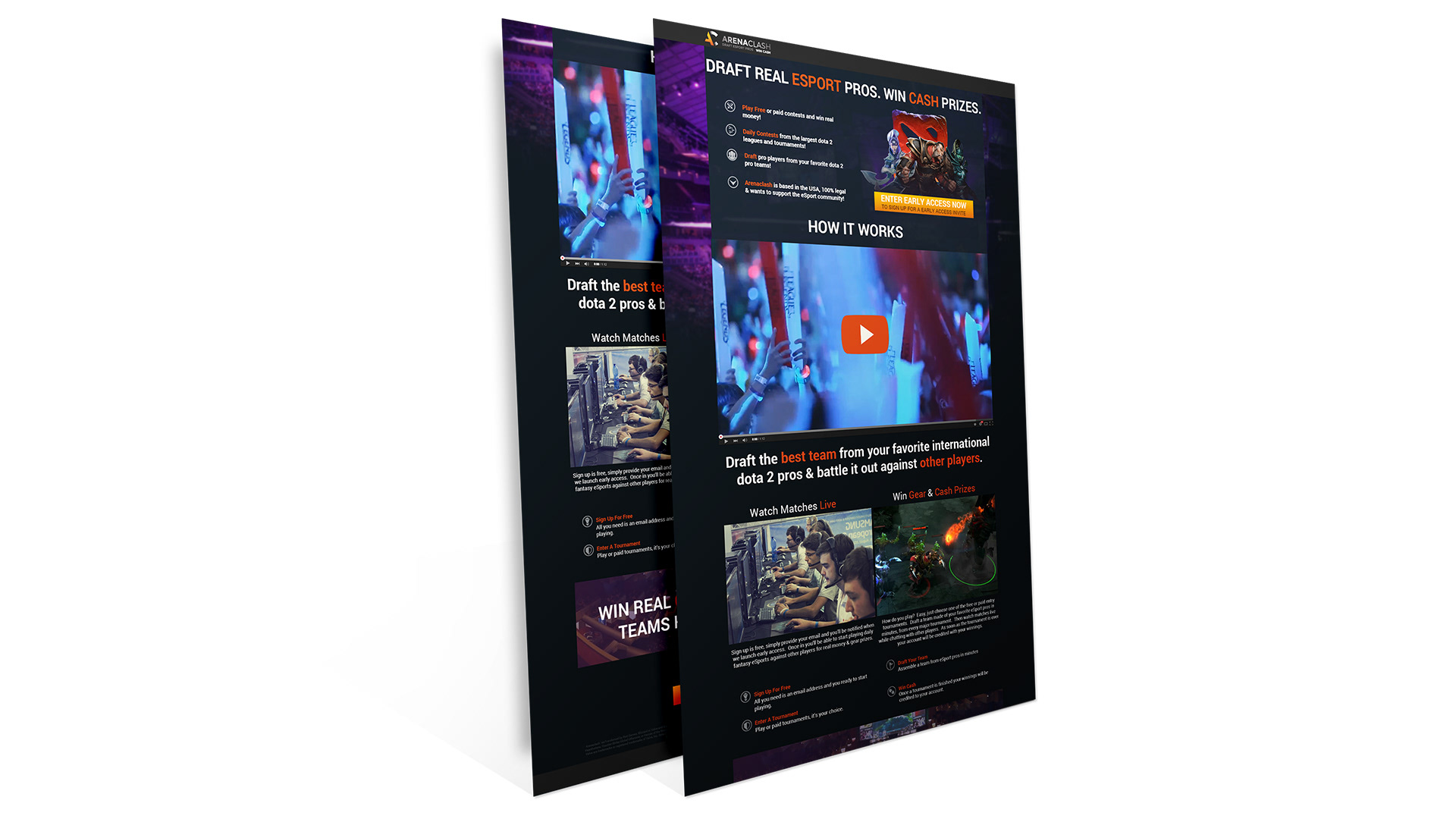 The site was design to get users excited about the our idea/concept and get them to sign up.  We also wanted it to feel like an actual gaming site so the users were familiar with the look and feel.  It's currently live at
www.arenaclash.com
.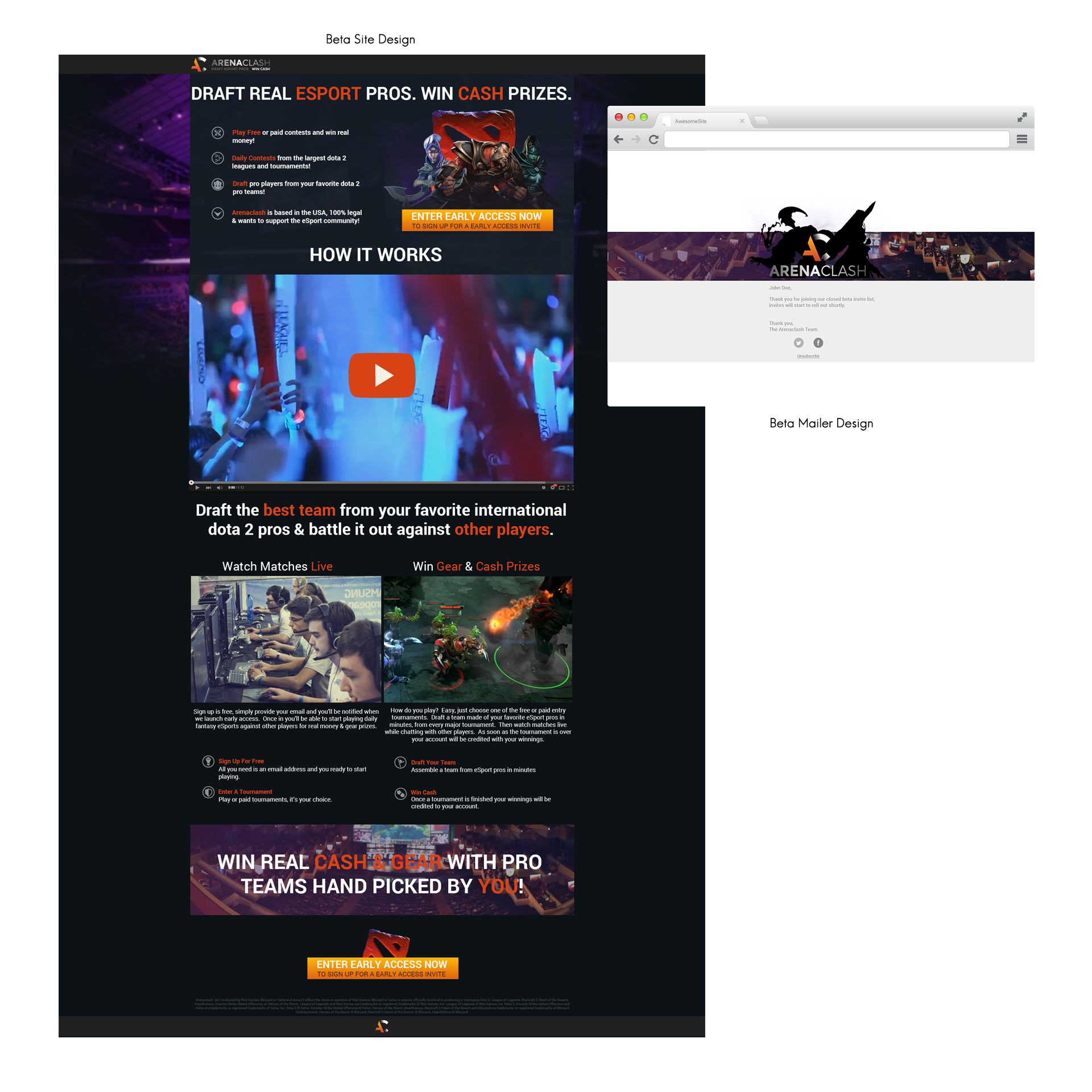 We didn't feel a static site would be enough so we also created a teaser video.The teaser video was a great addition to the site and really got alot of internal people excited about the project.  The next thing we did is put a presentation together for a local startup showcase at Digital Fertilizer.  The video below is a recording after the actual event, but we did drum up alot of interest at the event it's self.